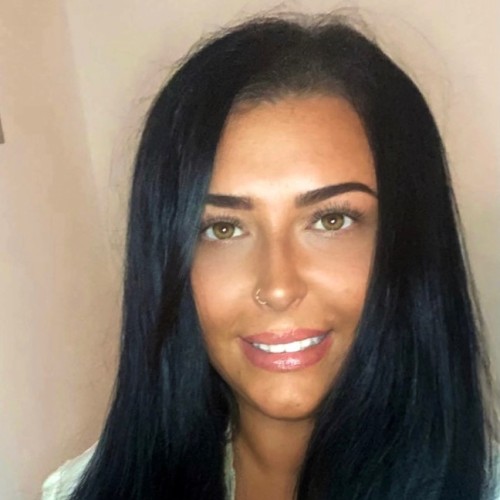 posted
12th
July
2022
Posted

1 month ago
By

Unknown
Discover more about our Recruitment Consultant, Jayde White, including her role at TSR Select, her day-to-day work, and what she enjoys doing in her free time.

1) What is your job role at TSR?

I have been here with TSR for a little over a year as a Recruitment Consultant within the IT sector. I am focused solely on placing experienced candidates from and within, Managed Service Providers, System Integrators, VARs, Cloud Companies, IT Networking, and Cyber Security (risk management and SaaS) sectors also. I resource candidates for roles such as Account Management, Senior Account Management, Sales Director, Business Development Management, Pre Sales, Internal Sales, and more for our clients.

2) What is your previous work experience?

Before starting my new venture as a Recruitment Consultant, I worked for a travel company, owned by DNATA as a Sales Manager. This was for both the short-haul and long-haul destination teams, creating tailor-made holidays based on our customers' needs and wants for the ideal vacation. I was responsible for ensuring individual targets were met, as well as overall team conversion in holiday sales, and people development!

3) What interested you in IT recruiting?

I have always had an interest in IT. It's a huge industry and the area that we serve is quite niche. I enjoy speaking to people and meeting new people. In this role, I try to make that happen daily. I also wanted to gain more knowledge surrounding the IT sector while using my skillset from my previous roles, and IT recruitment enables me to do both.
4) How do you help clients and candidates?

As a specialist IT recruitment agency, we really do offer a very friendly and helpful service from start to finish. I adapt this approach to every candidate and client with good communication, whilst recognising the key benefits for all parties, to be able to create a match that all are happy with!

5) What does your typical day look like?

Everyday, I work prospecting new clients and candidates regionally, to gain wider opportunities for both connecting and moving forward into initial calls, Teams meetings, and potential new opportunities. I also spend my day engaging with current clients and candidates, using the resources our agency has in place, to ensure everyone involved is kept up to date with ongoing interviews, offers, and working statuses.

6) What do you like most about your job?

IT recruitment is as good to you, as you are to it - you really do get out what you put in! I love the diversity in the people you meet and speak to, the satisfaction in taking a candidate's needs and presenting them with a great match in opportunity and even better, a very happy placement! It really is genuinely interesting how quickly the IT industry and its technologies are developing. Plus, it's great to hear the passion from hiring managers when they explain the company culture, business needs, and the unique roles within.

7) What do you enjoy doing outside of work?

I'd be lying if I said I didn't spend most of my time with friends enjoying the weekends, brunching, or going to Brentford FC! I have a huge soft spot for my grandad so I love taking him to new places as and when I can!

8) What fun facts are you willing to share that we might not know about you?

In my teens, I played football for Brentford Women's then moved onto Chelsea Women's FC. My die-hard Brentford fan of a dad wasn't impressed with that move, so it didn't last long! Also, I'm terrified of cotton wool and milk!

We hope you enjoyed learning a bit more about our IT Recruitment Consultant, Jayde. If you are an IT professional looking for a new role or a company looking for assistance with IT sales recruitment, Jayde and the team would love the opportunity to speak with you!

You can get in touch with us by email at contact@tsrltd.co.uk or calling us on 020 3837 9180.